How does Auto-Delivery work?
Pick your pet's favourites

Shop your favorite products from our wide range of pet-care products and get 5% off on every order.

Select Auto-Delivery

Sign up for auto-delivery and set your desired frequency. Easily adjust your delivery frequency or quantity anytime.

Let us handle the rest!

Rest easy knowing your order will be delivered right to your doorstep at your scheduled frequency.

Additional Benefits

Collect 10 reward points when you sign up with us and get 12% off when you review products or make purchases.
Save time & money
Say goodbye to the stress of monthly ordering. Never run out of your pet?s essentials again and get an exclusive 5% off on all orders with Auto-delivery!
Shop Now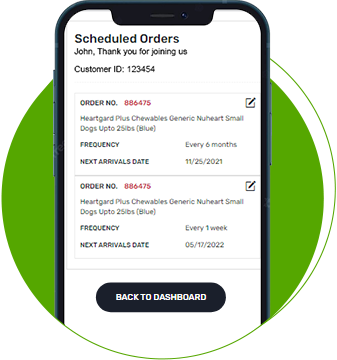 Change or cancel anytime
We will send you an email about your upcoming delivery in advance. Pause, change, or cancel your Auto-delivery at any time, for any reason.
Go to My Account
FAQs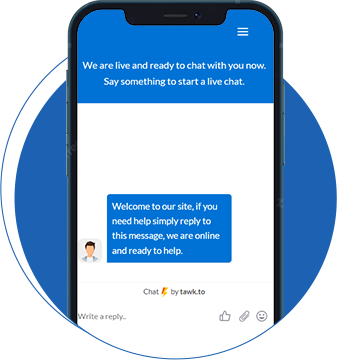 Personalized Communications
Enjoy easy and smooth communication, if you have any queries. You can chat, call, or email our customer support and get quick, personalized assistance.
Shop Now
Auto Delivery FAQ'S
Auto-delivery is an easy way order to your pet?s essentials online without having to order it every month. With our Auto-delivery feature, you will receive your order as per your convenience according to the frequency scheduled by you.
You can also modify the frequency and quantity of your order as per your needs, precisely 24 hours before the shipment. It is easy to cancel, pause or skip your Auto-delivery order anytime.
At BudgetVetCare.com, it is easy to subscribe to the Auto-delivery feature. Just choose the desired Auto-delivery frequency for your products in your cart and check out as you normally would.
After you place your order with us, this is how it progresses:
You will receive a notification email every time before your auto-shipment.
During this time, you have the option to update or change your order.
Thereafter, you order will be shipped accordingly to the shipping address provided.
You will receive your order, right at your doorstep without any hassle.
Your items will be billed only when your order is processed and ready for shipment. The payment for the auto order will be processed as per the original mode of payment you have provided. You will receive a reminder via email for your Auto-delivery7 days before the shipment. In case of any changes in your order, you can contact us immediately on our toll free number or send us an urgent email.
If you want to cancel the auto delivery, contact us immediately via email - support@budgetvetcare.com or call us on our toll free number 1-800-797-5305.
If you want to change the frequency of your auto delivery, update the quantity or skip the order of any products in your account, contact us immediately via email - support@budgetvetcare.com or call us on our toll free number 1-800-797-5305.
If your payment doesn?t go through, we?ll inform you about it. If your transaction fails upon trying again, we will pause your order.
Important note ? Once the order is processed, it cannot be changed or cancelled.
With our hassle-free Auto-delivery program, just sit back and relax! We?ll get all the pet supplies delivered to your doorstep on time.
BudgetVetCare.com solely reserves the right to change the discount rates, prices, offers, freebies, and deals at any time of Auto-delivery without any prior notice. By continuing with Auto-delivery process, you are agreeing to the prices, offers, and discounts set by BudgetVetCare.com.